Hartje Winter arrangement offer
Wie zegt dat deze dagen alleen maar koud en donker zijn? Gemoedelijk kaarslicht en sfeervolle decoraties zorgen voor een feestelijke stemming. Warm op in ons hotel en vier de koude wintermaanden.
View this offer
Much more than a hotel
Centrally located in the beautiful and natural Friesland. Come enjoy the peace and nature.
117 spacious rooms and luxurious suites. Sleep in the best bed of the city!
A stylish à la carte restaurant. Great food and drinks in a casual atmosphere.
Multifunctional rooms. The ideal location for Live Cooking, events and meetings.
&
A free cup of coffee
No reservation costs
Cancel (excluding non-refundable and earlybird rates)
Create ValkAccount
DINNER IN RESTAURANT MARTINUS

The atmospheric à la carte restaurant Martinus offers you a nice atmosphere to enjoy the most delicious dishes.

Restaurant

AWESOME AUTUMN

Autumn is the time of the warm colored leaves and the beautiful change in nature. The beautiful autumn colors ensure that nature shines at its most beautiful and thus creates a unique backdrop for a wonderful mini holiday.

Book now
Out and about with the family!
Do you want a nice night out with your family? We have this spacious family room especially for 2 adults and a maximum of 4 children.
The children sleep in a modern box bed. A generous duble bed is available for adults.
More information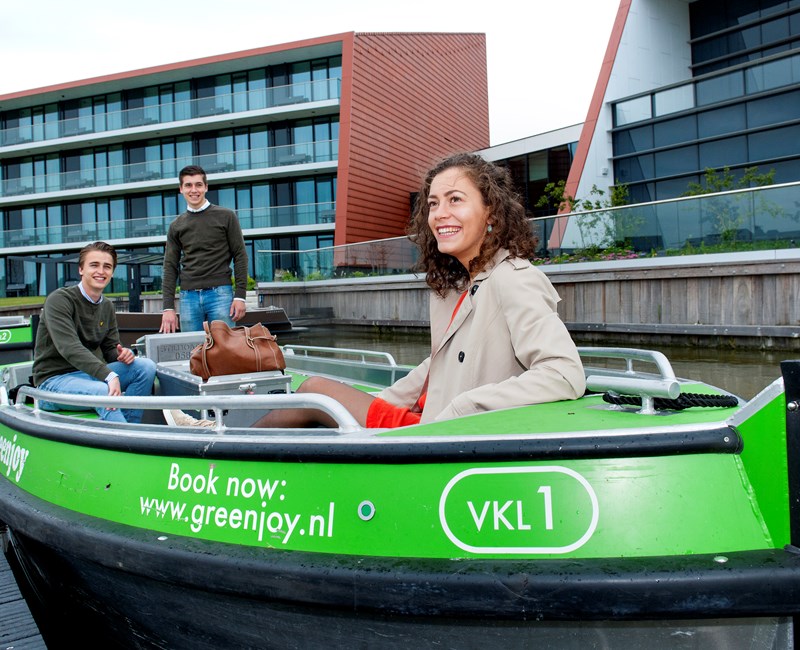 Boat package
Discover Leeuwarden and surroundings from/on the water. With this special Sloop arrangement you can sail to Leeuwarden yourself. With a private sloop you can explore the area of Leeuwarden for 4 hours. You can start from Hotel Leeuwarden, where the sloop is waiting for you.
Read More
Enjoy the beautifull nature in Friesland
There much to do and see in Friesland. As the Frisians say: "Fryslân boppe!".
Surrounding
Cultural enjoyment

There is a lot to explore in the cultural field of Leeuwarden. Such as the Fries Museum, where special exhibitions are waiting for you. Or how about the Princesessehof Ceramics Museum with a courtyard.

Out of it

Oldehove, the leaning tower of Leeuwarden. The tower is in the centre of Leeuwarden. Why is it crooked, what went wrong and why is the tower the pride of every Leeuwarden? Discover it here!
Shopping in the capital of Friesland
Leeuwarden has a historic shopping heart with many special shops. The Nieuwestad is the main street of the centre, which is split in two by one of the many city canals in Leeuwarden. On this shopping street there are many smaller shopping streets where the most surprising boutiques can be found.
Read More
Do not miss any action & offer
Stay informed about exclusive deals and 72 hour promotions
Get tips for discounted weekend getaways
Receive the Valk Exclusief Newsletter!