Summer package offer
2/3x overnight stay, 2/3x breakfast buffet, 2x three course dinner, Free wireless internet, Free use of the fitness, Free use of the wellness
View this offer
Much more than a hotel
Centrally located in the beautiful and natural Friesland. Come enjoy the peace and nature.
117 spacious rooms and luxurious suites. Sleep in the best bed of the city!
A stylish à la carte restaurant. Great food and drinks in a casual atmosphere.
Multifunctional rooms. The ideal location for Live Cooking, events and meetings.
&
A free cup of coffee
No reservation costs
Cancel (excluding non-refundable and earlybird rates)
Create ValkAccount
THE ROAD TO HOTEL LEEUWARDEN

Are you coming from Drachten, Harlingen (N31) or Heerenveen (A32)? Then take the Leeuwarden Zuid / Goutum exit. Follow the Overijsselse laan in the direction of Leeuwarden. After about 500 meters at the traffic lights turn right onto Nije Daam and then first opportunity turn right onto Lynbaan. The hotel is at the end of the Lynbaan.

Route

EXPERIENCE A FANTASTIC EVENING AT OUR LIVE COOKING DINNER BUFFET

Every Saturday you can experience a fantastic evening during the Live Cooking dinner buffet in hotel Leeuwarden. The perfect opportunity for a culinary but also pleasant evening out.

Make a reservation
Out and about with the family!
Do you want a nice night out with your family? We have this spacious family room especially for 2 adults and a maximum of 4 children.
The children sleep in a modern box bed. A generous duble bed is available for adults.
More information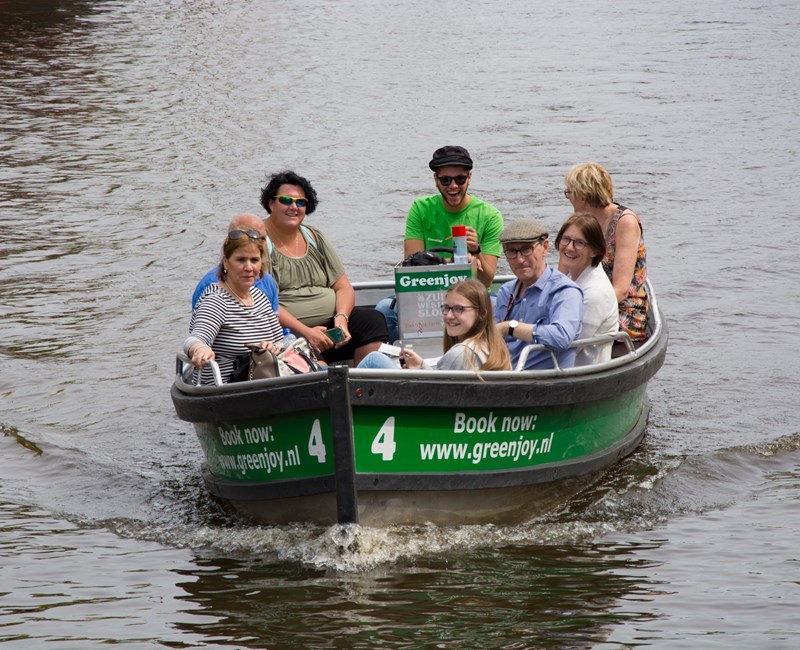 Boat package
Discover Leeuwarden and surroundings from/on the water. With this special Sloop arrangement you can sail to Leeuwarden yourself. With a private sloop you can explore the area of Leeuwarden for 4 hours. You can start from Hotel Leeuwarden, where the sloop is waiting for you.
Read More
Come and ride a bike in Friesland
Do you want to do something sporty? The bicycle is indispensable in the beautiful surroundings of Leeuwarden. Tucking into nature outside, that is a perfect reason to actively go out. Now in combination with an overnight stay.
Read more
Cultural enjoyment

There is a lot to explore in the cultural field of Leeuwarden. Such as the Fries Museum, where special exhibitions are waiting for you. Or how about the Princesessehof Ceramics Museum with a courtyard.

Out of it

Oldehove, the leaning tower of Leeuwarden. The tower is in the centre of Leeuwarden. Why is it crooked, what went wrong and why is the tower the pride of every Leeuwarden? Discover it here!
Shopping in the capital of Friesland
Leeuwarden has a historic shopping heart with many special shops. The Nieuwestad is the main street of the centre, which is split in two by one of the many city canals in Leeuwarden. On this shopping street there are many smaller shopping streets where the most surprising boutiques can be found.
Read More
Do not miss any action & offer
Stay informed about exclusive deals and 72 hour promotions
Get tips for discounted weekend getaways
Receive the Valk Exclusief Newsletter!